Economic Development
Why Choose Hebron . . .
Hebron's Economic Development page features a variety of resources and technical assistance for businesses looking to relocate, expand, start-up and remain in the community.  Some of these include links to Hebron demographics, tax-incentive opportunity for new construction, and links to State economic development services.
Learn More About Hebron…
Click on the following link to get a snapshot of our Town, the residents, the many regional-scale activities that draw people to Hebron, our business community, our parks and vast open space, as well as some demographic information that gives a brief indication that we are probably the Town you are looking for to live, work and play.  Welcome to Hebron – The Place To Be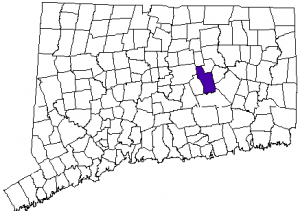 Businesses in Hebron enjoy:
Attractive sites and land suited for commercial growth;
Strong infrastructure, utilities, telecommunications and municipal services;
Easy access to major highways and interstate;
Highly skilled labor pool;
Excellent public safety services.
Our Economic Development Coordinator and other Town Staff professionals can assist with business plans and proposals, local and State permitting requirements, and other general business assistance matters to help expedite your business plan.
Read about Hebron's Economic Development Opportunities: 
Hebron – We're Open For Business:
The long-term vision of our community is for desirable country living complemented by a vibrant, thriving, mixed-use Main Street business center to serve residents and attract visitors.  Click on the following link to read more about Hebron and it's attributes and how Hebron is Open for Business.  Hebron – We're Open For Business
Grow Your Health & Wellness Practice In Hebron !
Hebron's recently completed Market Study identified key business sectors that could best succeed and thrive in Hebron.  The Health and Wellness sector was one of these key segments of the economy that was targeted as Hebron has grown into a town of well-educated and health conscious residents where household spending on Medical Care is 71% above the national average.  Click here to read about the opportunities to Grow Your Health & Wellness Practice in Hebron.
Restaurant and Fine Dining Opportunities in Hebron !
The Hebron Center Market Study identified Restaurants and Fine Dining as an industry segment that has an identified current demand in the Hebron market.  The Study documented that Hebron residents spend significant dollars on out-of-town restaurant destinations and there is a demand for more of these establishments in-town.  Click here to read more about the opportunities in the Hebron marketplace for more  Fine Dining and Specialty Foods 
Explore Hebron's Great Restaurants and Dining Locations:
Hebron has many restaurants and dining opportunities for residents and those visiting our Town.  Click on the following link to see a map of these restaurants and dining locations and plan your next meal out!  Hebron Restaurant Map.
Interested in doing business in Hebron?
Contact:
Matthew Bordeaux, Director of Planning and Development
860.228.5971 x 137
mbordeaux@hebronct.com