Building Department
Joseph J. Summers
Building Official / Zoning Enforcement Officer
jsummers@hebronct.com
RECENT NEWS
During the 2016 legislative session the House of Representatives and the Senate passed several bills.  A link to the public acts and a brief description are below;
PA_16-09 An Act Concerning Demolition Permits – Waiting period imposed by a town, city or borough shall take no action toward demolition of the structure, including, but not limited to, site remediation and asbestos abatement, during the waiting period.
PA_16-45 An Act Concerning Concrete Foundations – Prior to the issuance of a certificate of occupancy for a new residential or commercial building for which a concrete foundation was installed on or after October 1, 2016, the applicant shall provided the building official with written documentation on the individual or entity that supplied the concrete and installed the concrete.
PA_16-55 An Act Concerning the Recommendations by the DMV – Any person who desires to obtain a license or dealing in or repairing motor vehicles shall obtain approval from the local building official and local fire marshal with a few exceptions.
PA_16-78 An Act Modernizing the Symbol of Access for Persons with Disabilities
PA_16-215 An Act Concerning the Department of Administrative Services' Recommendations Regarding the Adoption of the State Building and Fire Codes – Streamlines the review and approval process of proposed building and fire codes.
BUILDING DEPARTMENT MISSION STATEMENT:
The Building Department is a professional business-friendly office committed to preserving the health, welfare and safety of Hebron residents, businesses and the general public through effective and efficient administration of the Connecticut State Building Code and the Hebron Zoning Regulations.  This is accomplished by working together through open communication and cooperation with the community we serve.  We are committed to providing quality services to all citizens through excellence in customer service, timely delivery, innovation, high level of professionalism and continuous improvement.  We believe that through education and cooperation, we can and will build positive working relationships within the building community, and among consumers and Hebron residents.
The primary function of the Building Department is to insure the health, safety and general welfare of the public. This is accomplished by:
Performing plan reviews
Issuing permits and conducting inspections to insure compliance with the Connecticut State Building Code and local ordinances.
Issuing necessary orders and notices to remove illegal or unsafe conditions.
Requiring the necessary safeguards during construction and demolition of structures.
Interpreting and providing guidance regarding all applicable codes to Architects, Engineers, contractors, developers and other interested parties.
Reviewing applications with the Town Planner, Town Engineer, Fire Marshal, Chatham Health District, along with various other local, state, and federal agencies as required.
A permit is required whenever any owner or authorized agent intends to construct, enlarge, alter, repair, move, demolish, or change the occupancy of a building or structure, or to erect, install, enlarge, alter, repair, remove, convert or replace any electrical, gas, mechanical, or plumbing system.  For a list of items that are exempt from permit requirements, click here.
INSPECTIONS:
Individuals requesting an inspection need to give our office a minimum of 24 hours notice. It shall be the duty of the person requesting any inspections to provide access to and means for inspection of such work.  To schedule an inspection call the office at 860-228-5971 ext. 141 for Louise or ext. 138 for Donna.
PERMIT PROCESS:
It generally takes 2-3 days for applications not requiring a plan review and 2-weeks for applications requiring plan reviews. The Connecticut State Building Code allows us up to 30-days to either deny or approve an application for a permit.
Please be aware the Town of Hebron has an ordinance stating that no application for a building permit, certificate of occupancy, sewer or septic permit or any other municipal permit shall be granted if the property owner is delinquent on taxes, sewer assessments and sewer use charges for the premises.
The following forms are available online in either pdf format or screen fillable word document, updated 10.01.2016. The application forms are also available in the Building Department.
| | | |
| --- | --- | --- |
| Building/Zoning Application Form | Word | PDF |
| Demolition Application Form | Word | PDF |
| Fire Protection Application Form | Word | PDF |
In addition to the application form you may also require approval from the Chatham Health District. Generally you will need to complete a B-100a form whenever you are planning on an addition, building a pool, shed or deck or finishing off additional interior space when you have a private sewage disposal system on your property. You may also be required to renew your permit to discharge for your sewage disposal system. These forms can be located at Chatham Health District.
Please contact the Building Department either by phone or email in order to determine the correct fees for your particular project.
ONLINE SERVICES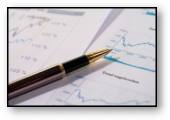 Property owners and contractors have the ability to check the status of building permit applications, permits and retrieve inspection results online.  You can go to http://hebron.municitysoftware.com.
A report is prepared by the Building Department each month with information on the number of permits issued along with the types of permits the construction value and fees collected.  The reports can be located at Monthly Reports.
I WOULD LIKE INFORMATION ON?
Information is being updated, please check back
Do I need a permit for a lawn irrigation system?  Yes, a permit is required and here is a brochure on the requirements for a lawn irrigation system prepared by the Department of Consumer Protection.
I want to be a new home, what should I look for in hiring a contractor?  DCP has information as to what will need to be in a contract, click here.
USEFUL LINKS
Connecticut Building Official's Association
Department of Consumer Protection
International Code Council (ICC)
Office of Education and Data Management
Office of the State Building Inspector